Seriously, why do they steal my ugly old art? Especially when there's a tutorial telling them how to make their own ugly old art that they can happily sell for all the stupid website points they could ever want? When they do that I have to draw attention to the fact that yes, I used to draw like that.
SO DUMB
.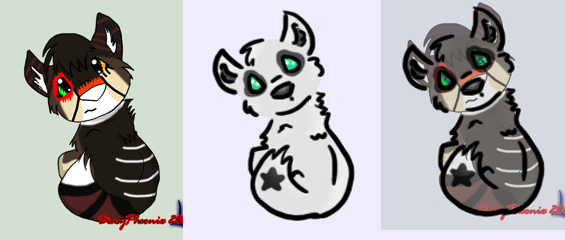 My favourite bit is how in this one they misinterpreted the cat's marking, so theirs looks like it has even more severe posture problems than my original.
Hopefully she'll be decent about this :P I'm not in the mood to be nice to thieves.
~
I'm in a bad mood! Hurrah! Apparently the chicken placement guy didn't think that my friend and I were good at communicating, so he gave us a bum report and we've been advised to do extra placements.
Bugger that. Yeah, we're probably two of the most introverted people in the year, but we were really good and talkative there. Not our fault that there wasn't much to talk about, and definitely not our fault that he was hard of hearing, so half the time we just gave up on conversations :/
I'm irritated because he didn't actually say why he'd panned us, so I don't know what I can do about it. I emailed the coordinator of the whole thing though, so hopefully he'll see that it wasn't as if we were surly and silent all week.
I'm also angry at the Middle East (big surprise) and the Greens at the moment. Also, I'm really tired from my essay writing spree late into last night :/
That said, Daniela gave me a gif that makes me happy.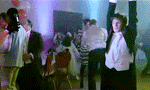 Yessssssssss.